The DeviAligner is an ultra-portable, north seeking gyro alignment system for recording precise azimuth, inclination and roll angle measurements, on both surface and underground drill sites.
Designed specifically for automating the drill rig alignment process within the mining and civil sectors, the DeviAligner also delivers quick and precise quality assurance for any collar pick up, survey instrument reference and re-alignment requirements.
The system features an easy to operate Android application, wireless communication, the ability to import drill plans directly to the handheld device and enables real time readings in True North or Mine Grid.
Setting the standard for precision and settling time, the DeviAligner significantly increases accuracy and efficiency, whilst reducing rig downtime and associated costs.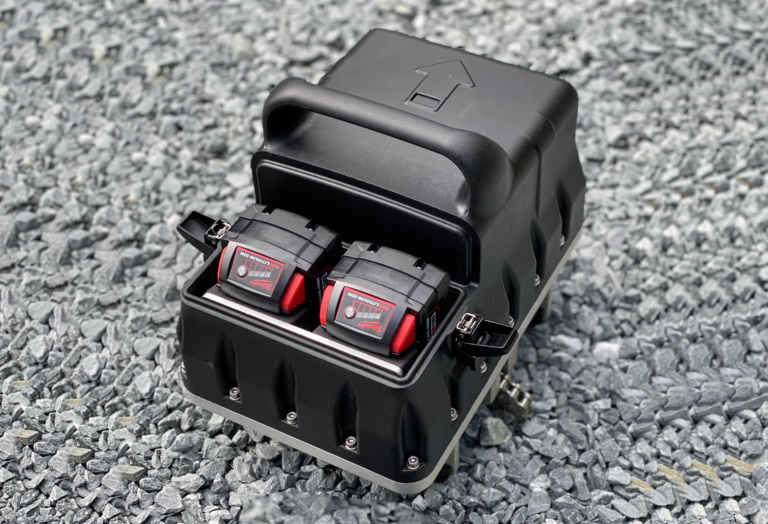 SMART BATTERY PACK
The DeviAligner encompasses an innovative dual rechargeable battery system, where only one battery is required to power a DeviAligner unit. So fully charged batteries can be hot swapped as required during operation for continuous usage. Eliminating unnecessary downtime and providing peace of mind for the user.

Where other alignment systems use expensive, difficult to replace lithium batteries that come with various transport restrictions, The DeviAligner utilizes proven, off-the-shelf, commercially available power tool batteries, which not only simplifies the user experience but makes shipping by airfreight much easier.

For customers who purchase a DeviAligner, sourcing replacement or spare batteries is as easy as going to the local hardware store.